01
LUCE DI MAROCCO MASSAGE – 80 MIN.
This Moroccan technique works deep levels, relieving tension and muscle aches, relaxes and releases the stress that produces energy retention in the back, feet and abdomen.
$ 1,485.00
02
SOFFIO DI POLINESIA MASSAGE – 80 MIN.
This technique inspired by Polynesian therapy, stimulates and improves your nervous system, your blood and lymphatic circulation. Release tension and stiffness with a deep regeneration at both physical and energetic level.
$ 1,485.00
03
AUSTRALIAN BREATHING MASSAGE – 80 MIN.
Western massage technique which gives you the benefits of draining, tone and relax the body, which will make you forget about stress in a natural and pleasant way.
$ 1,485.00
01
HOLISTIC MASSAGE – 80 MIN.
Therapy that relaxes the body and the mind through manual friction is a therapy that uses different techniques in order to eliminate stress and tensions that make it impossible for us to lead a healthier life.
$ 1,800.00
02
AROMA-THERAPEUTIC RELAX MASSAGE – 60 MIN .
Massage with aromatic essences, This wonderful treatment detoxifies and relaxes the body and the mind that will lead you to a deep sense of peace and well-being.
$ 1,250.00
03
SPORTS MASSAGE – 80 MIN.
Starting with a sports massage session, cramps, tears or elongations can be avoided and, in turn, the performance of each muscle is optimized, reducing fatigue removing waste and toxins.
$ 1,600.00
04
DESCONTRACTURING MASSAGE – 60 MIN.
It is a manual massage in which we get through different techniques relieve contractures and normalize muscle tone. Mild but frequently repeated efforts can overwhelm the muscle's ability to adapt and trigger a contracture.
• Relaxes and helps you sleep soundly.
• Activates blood circulation and helps you eliminate toxins in your body.
• Relieves headaches and even migraines caused by cervical contractures.
$ 1,600.00
01
ABHYANGA THERAPY – 60 MIN.
Abhyanga is one of the basic techniques of the system of Indian Ayurveda medicine. It consists of a technique body massage, at the time of therapy.
• Promotes positive thoughts and energy in the mind.
• Improves digestion.
• Increases vital energy in the body, improving vitality and immunity.
• It is a massage that promotes longevity.
• Balances the secretion of hormones and neurotransmitters.
$ 1,650.00
02
SHIROABHYANGA MASSAGE – 80 MIN.
Shiroabhyanga is an Ayurvedic procedure that consists of applying oil to the head and the face. The word 'shiro' means 'head', 'abhi' 'around', and 'anga' can be translated as 'movement'. Balancing the nervous system. With this treatment you can reach a state of total well-being and relaxation.
• Prevention of headaches.
• Reduction of stress.
• Improves insomnia problems.
• Helps concentration.
• Balances the pituitary and pineal glands.
Nourishes, lubricates and strengthens the roots and skin of the scalp, preventing hair loss.
$ 2,500.00
01
PRENATAL MASSAGE – 90 MIN.
This massage is designed for the needs of pregnant women and the changes their body undergoes, relaxes tense muscles, improves circulation, relieves leg pain leaving a feeling of well-being.
$ 1,420.00
02
DETOXICATING MASSAGE – 80 MIN.
A fusion of relaxing massage with lymphatic drainage that helps the blood and lymphatic circulation of your body, making more efficient the transport of nutrients and oxygen to the cells, while also removing cellular debris. Manages to strengthen your immune system disease fighter, thus restoring physical vitality.
$ 1,570.00
ORIENTAL THERAPIES AND TREATMENTS
01
TRADITIONAL THAI REFLEXOLOGY – 60 MIN.
Helps balance the body's functions, in addition to deeply relaxing body and mind. It is an ancient art and technique that has evolved over time. This type of massage is based on the fact that the entire body is reflected in the foot.
$ 1,200.00
EL CHANTE EXCLUSIVE TREATMENTS
01
HERBAL ANCESTRAL RITUAL – 80 MIN.
It is made with hot herbal compresses following the Zen energy lines, It also helps mitigate respiratory diseases and has a positive influence on the joints.
$ 2,350.00
02
XOCOLATLI REVERENTIAL – 80 MIN.
This subtle experience promotes cellular rejection by increasing circulation with excellent benefits from cocoa leaving you moisturized skin.
$ 2,350.00
03
POLYNESIAN RITUAL – 120 MIN.
Inspired to stimulate and improve your nervous system, your blood and lymphatic circulation, with a tropical treatment accompanied by a massage inspired by Polynesian therapy.
$ 2,350.00
04
MAGIC RITUAL OF INDIA – 120 MIN .
This is a treatment that will reactivate and purify your body and mind giving you energy and vitality, It will help you overcome the fatigue caused by daily stress, an exquisite exfoliation based on rice and almonds followed by a relaxing massage.
$ 2,350.00
05
BALINES LULUR – 120 MIN.
Special ritual practiced in ancient India for the days leading up to the wedding; in which the princesses of Java, future brides, prepared their skin with exotic ingredients for the big day. Relax, nourish and hydrate your skin, making it look smoother and brighter, while improving your blood circulation.
$ 2,350.00
06
EGYPTIAN RITUAL – 120 MIN.
This mystical ritual is based on the beauty care that women had in ancient Egyptian culture. It is very effective for all disorders related to the system. nervous seeks to rebalance the two cerebral hemispheres.
$ 2,350.00
07
MOROCCAN RITUAL – 120 MIN.
Inspired by Moroccan traditions with a exquisite clay wrap that helps to treat the skin and relieve all kinds of disorders, muscle and joint pain.
$ 2,350.00
01
INDIGENOUS OBSIDIAN MASSAGE – 80 MIN.
Allows you to associate the effect of a mini sauna with a massage with essential oils that drains, relaxes, detoxifies and reduces contractures.
$ 1,550.00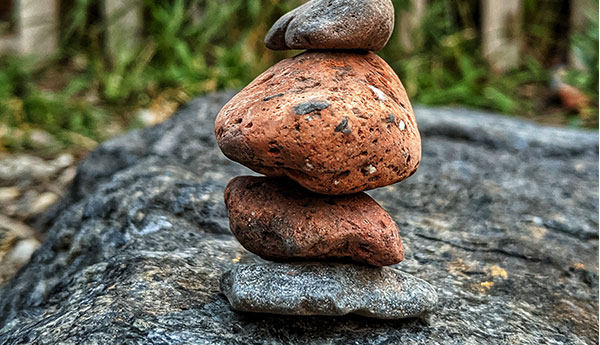 01
EL CHANTE FACIAL – 80 MIN.
Facial treatment that gives the skin new strength and energy. With obsidian stones and marble stones that activate skin metabolism and both cell regeneration and skin renewal are intensely stimulated. For a visibly recovered, fresh and radiant complexion.
$ 1,600.00
02
IMMEDIATE FACIAL LIFTING – 80 MIN.
Renew and Revitalize skin with powerful anti-aging peptides, stem cells, powerful antioxidants and botanicals. Stimulating the growth of new cells, leaving it resplendent, firm and luminous.
$ 1,600.00
03
ETERNAL YOUTH FACIAL – 80 MIN.
Reveal a Radiant shine with this treatment, which contains a complex of exfoliating ingredients of caviar and lime, which gently rejuvenate the skin and provide antioxidants. Resulting in youthful, smooth and radiant skin.
$ 1,600.00
04
ORGANIC FACIAL – 80 MIN.
Reverses time, restoring and protecting the vital cycles of the face avoiding cellular stress and premature aging. The ancestral herbal combination of European biotechnology that fills in fine lines of expression at the same time attenuates age spots, thanks to the properties of tepezcohuite and prickly pear.
$ 1,600.00
05
DEEP CLEANING FACIAL – 80 MIN.
This facial is designed to effectively remove the accumulation of impurities accumulated from day to day. Reconditions the skin thanks to an anti-inflammatory green tea mask that provides powerful healing antioxidants that both nourish and hydrate the skin.
$ 1,600.00
06
MEN'S FACIAL – 80 MIN.
Make your face fresher and healthier with our Regenerating Phyto Complex Organic agave that protects the skin from free radicals caused by pollution, as well as having regenerative, antioxidant and mattifying properties.
$ 1,600.00
07
ANTI-ACNE FACIAL WITH CLAYS – 60 MIN.
Regulates purifying seborrhea, reduces inflammation and refines the pore, regenerates the skin and improves acne spots.
$ 850.00
08
GREEN TEA AND GINGER TINTING FACIAL – 60 MIN.
Matting treatment, refines the pore, regenerates the skin, reduces inflammation and hydrates. Regulates seborrhea and improves acne blemishes.
$ 800.00
01
ANTIOXIDANT CHAMPAGNE EXFOLIATION – 30 MIN.
In addition to helping prevent premature skin aging, it gently removes dead cells, leaving an exquisite scent on the skin and activating micro – circulation in the skin with antioxidant properties.
$ 1,100.00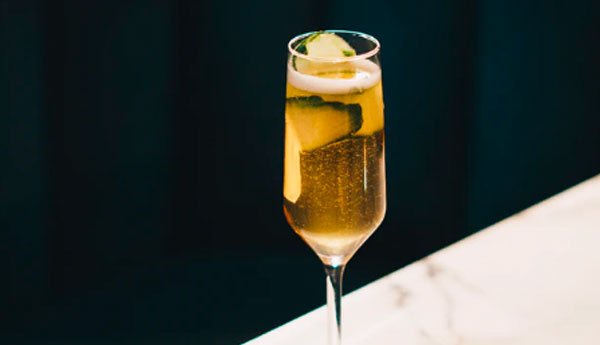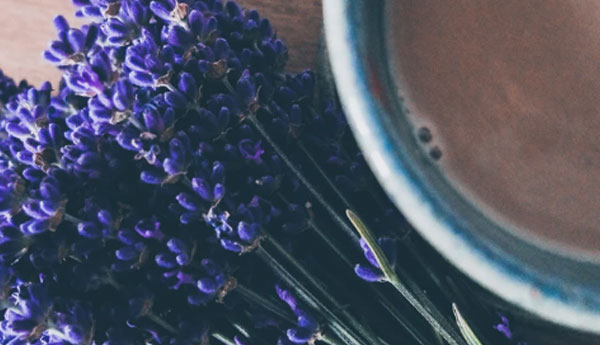 02
RELAXING LAVENDER AND ROSEMARY EXFOLIATION – 30 MIN
Aromatic Scrub that removes dead skin cells. Ideal for gentlemen.
$ 1,100.00
03
EXFOLIATION REANIMATE PINEAPPLE MANGO – 30 MIN.
It is ideal to combat the signs of premature aging caused by the action of free radicals.
$ 1,100.00
04
RELAXING FLOWER EXFOLIATION – 30 MIN.
Roses are recommended to soothe irritated or sensitive skin. This type of salt is ideal for removing dead skin cells, stimulating blood circulation and also removing that excess sebum so typical of oily skin.
$ 1,100.00
05
DETOXIFYING COFFEE SCRUB – 30 MIN.
Holistic body experience, revitalizing and detoxifying that beautifies the skin.
$ 1,100.00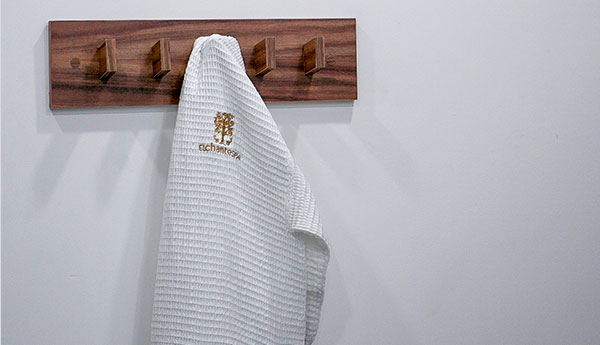 06
ANTI-DEPRESSIVE CHOCOLATE EXFOLIATION – 30 MIN.
The qualities of chocolate are widely recognized for their therapeutic action, which protect against cellular damage caused by free radicals.
$ 1,200.00
07
AFRODISIAN ANGEL FOAM EXFOLIATION – 30 MIN.
Antioxidant exfoliation Provides skin with fresh hydration and allows it to show smooth and firmer.
$ 1,200.00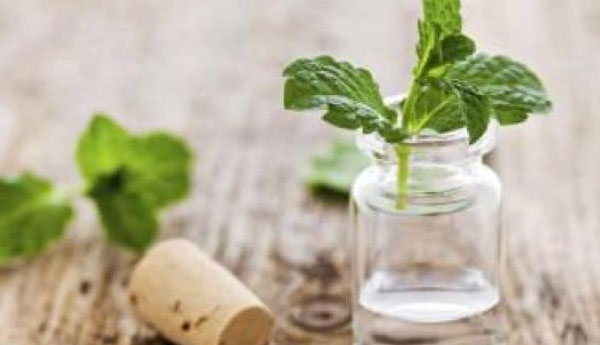 08
REFRESHING GRASS EXFOLIATION – 30 MIN.
This spectacular exfoliation will refresh your body, awaken the senses and invigorate the body.
$ 1,200.00
09
HOLISTIC COPAL EXFOLIATION – 30 MIN.
Eliminates dead cells and flakes and allows the skin to better absorb the treatment products that you will receive below.
$ 1,200.00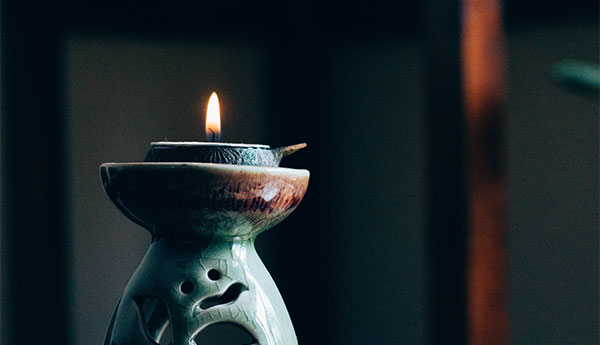 01
SPARKLING CHOCOLATE BATH – 40 MIN.
Its antioxidant power fights free radicals and delays cellular oxidation. Moisturizes, nourishes and tones the skin. It cares for the most superficial layers of the skin to show a visibly healthier appearance, since the hot water and the bubbles give the body a massage by which your blood circulation is stimulated. This is good for your bones and especially when you have arthritis.
$ 1,200.00
02
VANILLA BATH EXFOLIATION – 40 MIN .
Anti-inflammatory, antibacterial and antiviral properties of vanilla deeply cleanse the skin and uncover the pores, preventing the appearance of impurities. Ideal for those who suffer from insomnia.
$ 1,200.00
03
RED WINE BATH EXFOLIATION – 40 MIN.
Grapes have a great antioxidant power that helps prevent skin aging, due to its polyphenols, molecules that have up to 50 times the antioxidant action of vitamin E and 30 times more than vitamin C. Thanks to these molecules, the effect against oxygen free radicals that cause aging is attenuated. making them magnificent tools to blur existing wrinkles and providing more elasticity synonymous with youth and firmness in the skin.
$ 1,300.00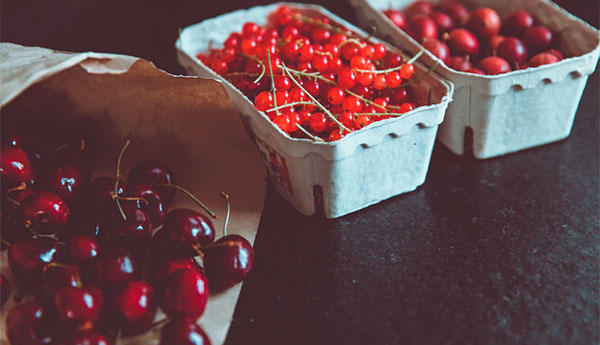 04
EXFOLIATION CELEBRATE LIFE – 60 MIN.
Eliminate stress and anxiety, experience with champagne, that They help the human body by creating a powerful set of antioxidants, since it reduces stress and helps promote relaxation easily, It is calming, anti-inflammatory, provides elasticity, freshness and shine to the skin.
$ 1,350.00
05
COFFEE AND KAHLUA BATH EXFOLIATION – 60 MIN.
Coffee and kahlua contain antioxidants, a powerful remedy to mitigate red or recent stretch marks, and stimulate the growth of new skin cells. Its protective action against free radicals extends its shield to degenerative diseases such as Alzheimer's.
$ 1,450.00
EXFOLIATIONS WITH BODY ENVELOPES
01
PINEAPPLE MANGO REANIMATING ENVELOPE – 60 MIN.
This wrap is delicious and has great anti – aging benefits thanks to its ingredients, such as citric acids, starting with Vitamin C.
$ 1,350.00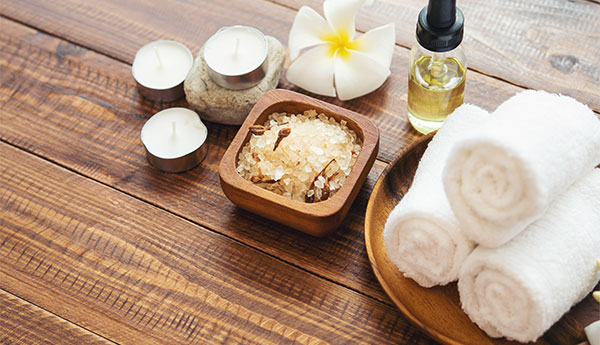 02
RELAXING FLOWER WRAP – 60 MIN.
Recover the vitality of the skin, leaving it hydrated and soft. Antidepressant Powerful relaxant for the nervous system.
$ 1,350.00
03
ANTIOXIDANT CHAMPAGNE WRAPPING – 60 MIN.
It is an antioxidant, relaxing and skin softening treatment, as it protects the skin from free radicals, the result: soft, clean skin, with radiance and freshness.
$ 1,350.00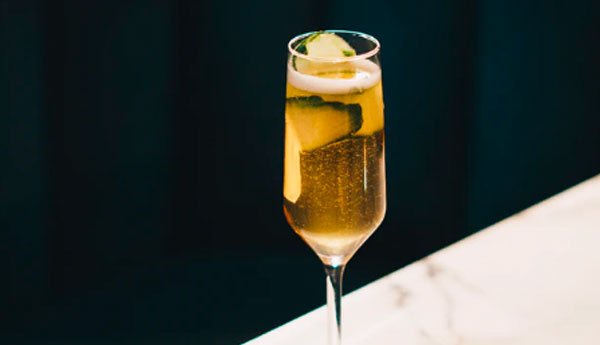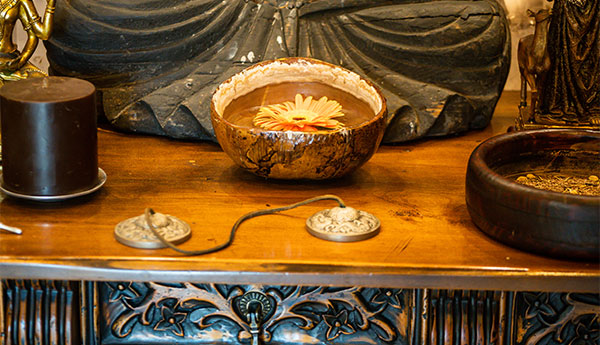 04
HOLISTIC COPAL WRAPPING – 60 MIN.
Leaves skin soft and moisturized, its pleasant and characteristic aroma balances emotions with properties bacteriostatic.
$ 1,350.00
05
RELAXING LAVENDER AND ROSEMARY WRAP – 60 MIN.
Aromatic wrap with moisturizing and softening properties. For its soothing, antiseptic action, good for treating pain and insect bites. And stimulates circulation.
$ 1,350.00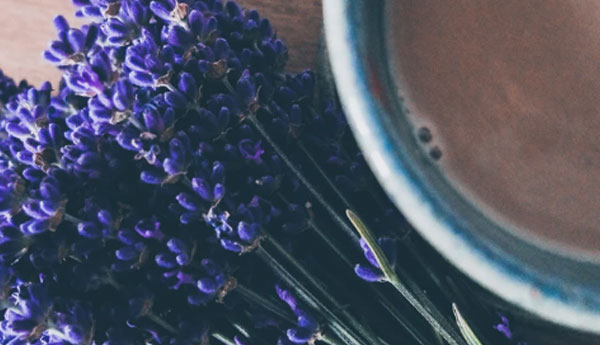 06
AFRODISIAC ANGEL FOAM WRAP – 60 MIN.
It is an antioxidant, relaxing and skin softening treatment, as it protects the skin from free radicals, the result: skin is soft, clean, shiny and fresh.
$ 1,350.00
07
DETOXIFYING COFFEE WRAP – 60 MIN.
Experience that begins with a natural coffee exfoliation that helps reduce toxins, activate circulation and metabolism, in addition to exfoliating and hydrating your skin, which remains smooth.
$ 1,350.00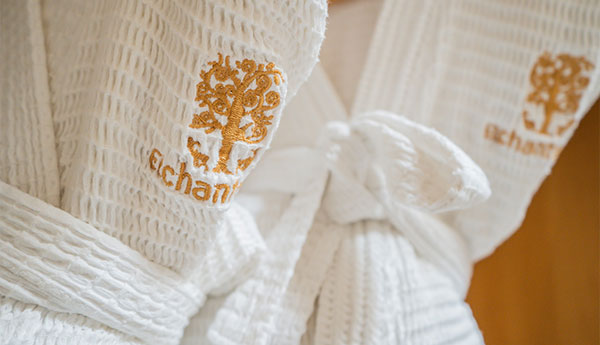 08
ANTI-DEPRESSIVE CHOCOLATE WRAPPING – 60 MIN.
It is a unique, fresh and genuine recipe that integrates chocolate with natural ingredients to rearm the skin of the body and intensely nourish with a sweet and appetizing fragrance.
$ 1,350.00
09
REFRESHING HERBAL WRAP – 60 MIN.
A refreshing wrap used with delicious good herbs with aloe vera and honey, which are known for their regenerative and refreshing benefits , excellent for blood circulation, ideal for thick and resistant skin.
$ 1,350.00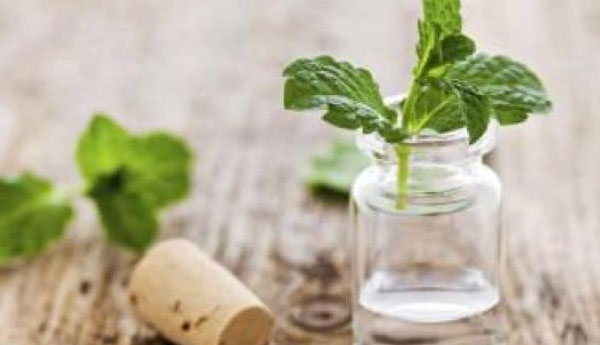 01
VAPOUR
The steam produces a balanced dilation of the pores, which eliminates toxins and impurities, by humidifying the airways there is an effect expectorant, useful in situations of cold, cough, sinusitis and other conditions of the respiratory system.
As the pores dilate and the water vapor enters, the skin is cleansed, leaving it soft. increasing the cardiorespiratory system its capacity for oxygen exchange and ventilation, producing benefits in the effort recovery processes.
02
SAUNA
The sauna has extremely healthy and therapeutic effects on the body, Toned muscles, Improved blood circulation, Optimal health for your heart, Improves sleep quality, Prevents infections, Good for mental health.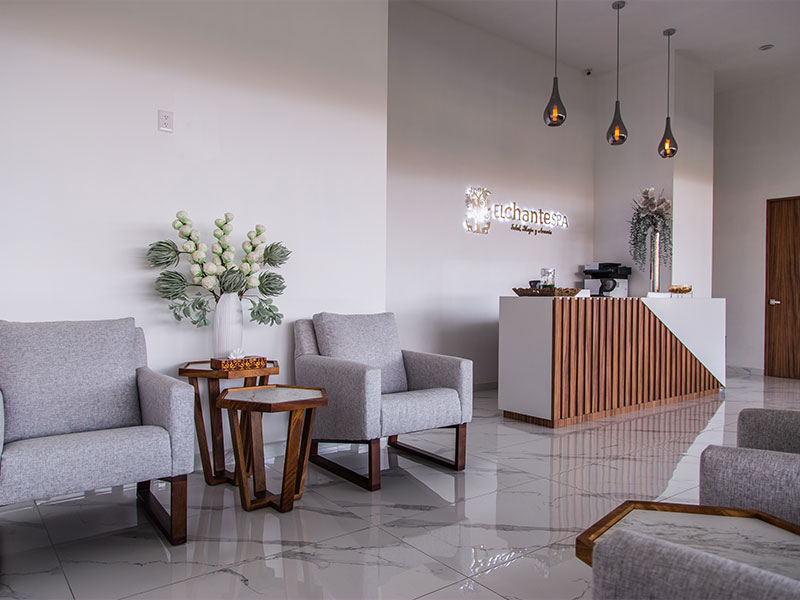 GET IN TO CONTACT
We answer any questions, send us the following form.